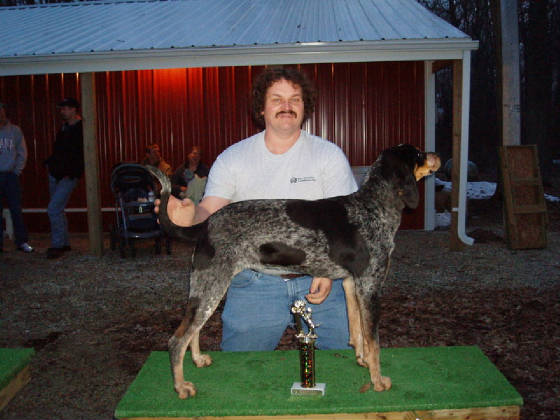 Moon At 11 months, Ch Female at Bryant In. 3-9-07
Moon is out of Nt Ch Gr Ch PR Kraut Creek Blue Dark Shadow X Gr Ch Kraut Creek Mighty Blue Sapphire.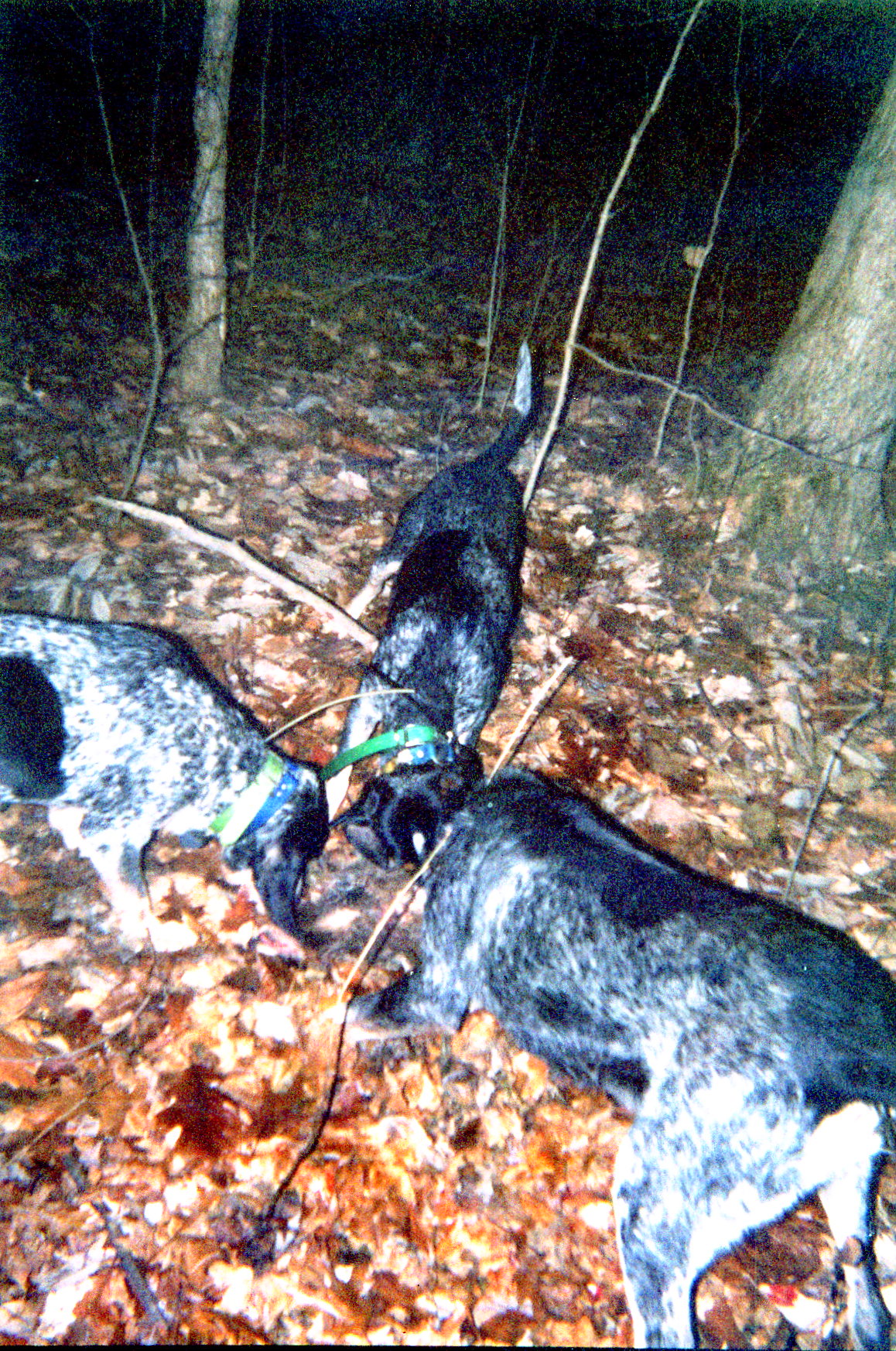 Sky Left- Moon Center- Tack Right after a good hunt!(January 2008)
Moon is getting some hard hunting this fall and winter! She's starting to get serious about being a coon dog.