UKC Nt Ch Gr Sh Ch - AKC SH Ch Kraut Creek Mighty Blue Sapphire (Sky)
Deceased
Sky made Nt Ch with 1st and 2 ,2nd place wins.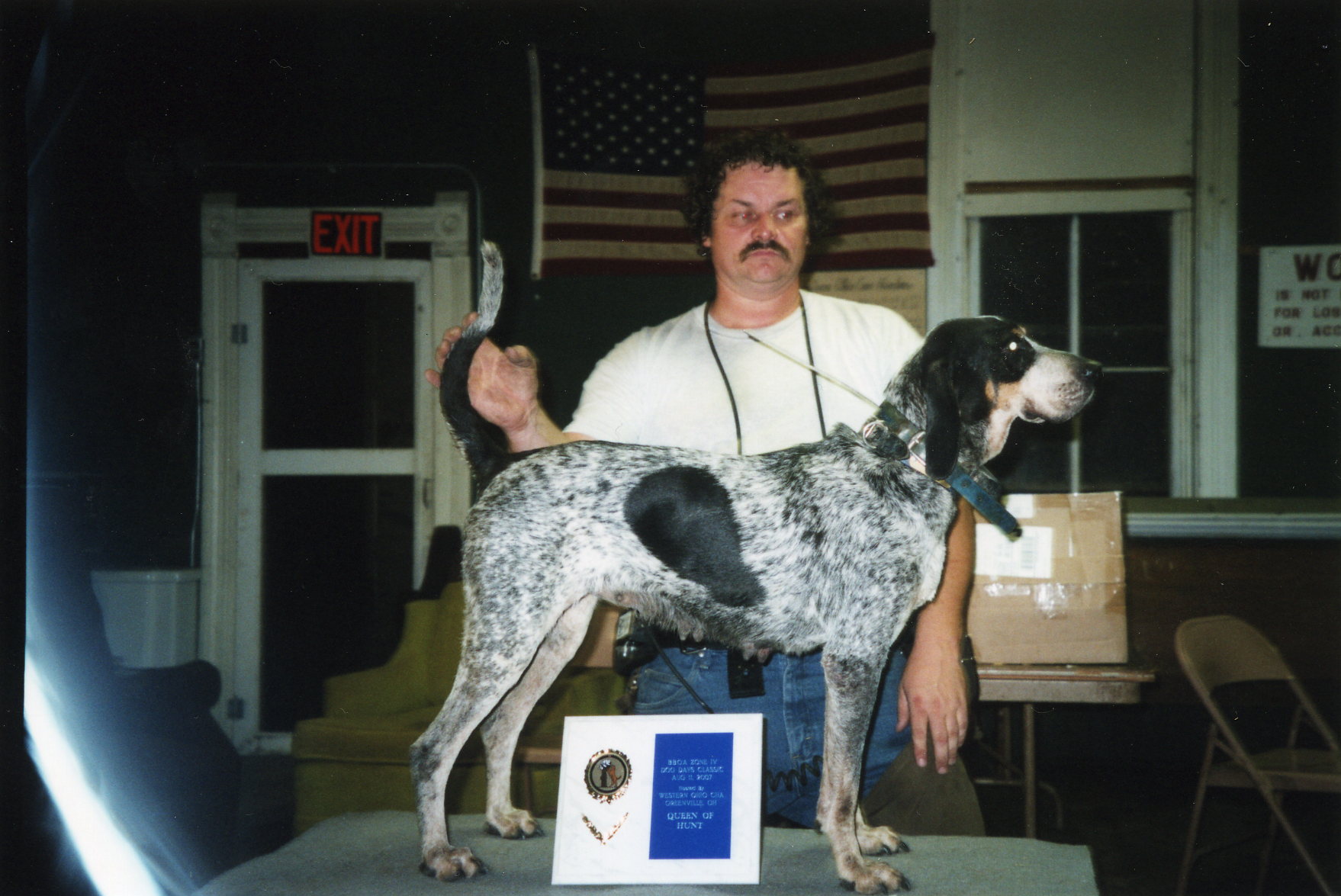 Queen of Hunt and 1st place registered BBOA Zone 4 Dog Days Classic Western Ohio Coon Hunters Ass'n Greenville ,Oh August 11th 2007 ! Queen of Hunt BBOA Zone 4 Dog Days Classic at Greenville,Ohio August 10 2008. Queen of Hunt and 2nd place registered at the 2009 BBOA Dog Days Classic, August 15th 2009 at Greenville, Oh 3 Years in a row!
Sky is a fast one way track dog. Chop and Squall on track, long bawl locate,Rapid chop on tree. Kinda like a machine gun burst 5-6 quick chops in succession! Acurate, Will split treed and have the coon.
Sky Treed November 2005 on the Banks of Greenville Creek
The back side of the tree is straight down about 20 feet into the creek.Gives new meaning to that first step is a doosy
Sky,Moon And Tack After a mid January 2008 hunt.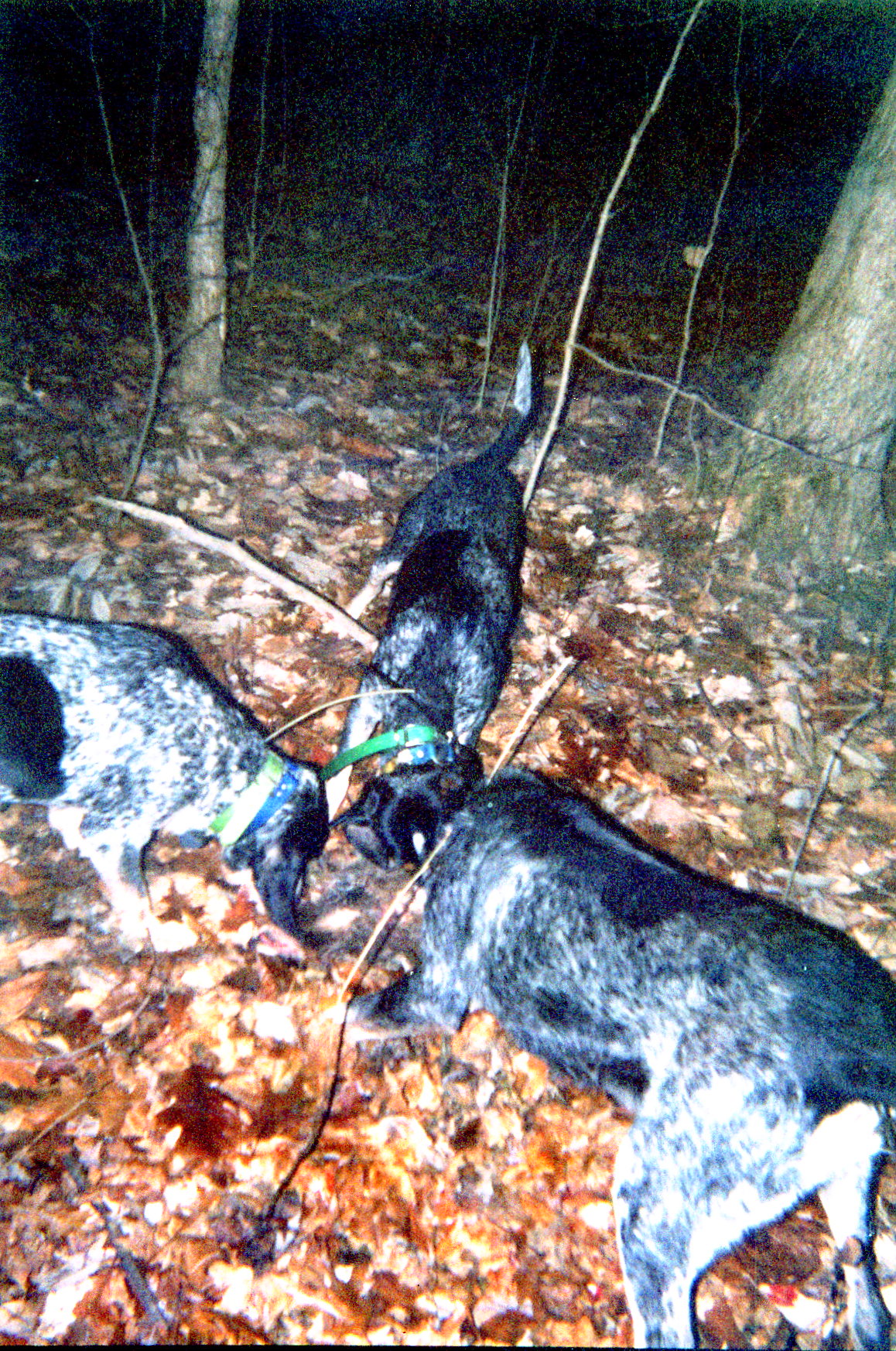 Picture above- Sky Left, Moon Middle, Tack on right.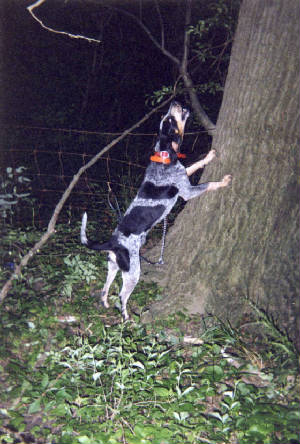 Nt Ch Gr Ch PR Mighty Blue XVIII'S Hammerin' Buck
Skys Sire. I took this picture one night while hunting with Don Spice!